Setting Sail to Create Brilliant Result in the Next Three Years
Date:2019-02-25  Admin:gmb
  In the middle of February, Shagang held a meeting on Non-steel Industry of Shagang Group and personnel stationed abroad in Shagang hotel, which made clear the new three-year target of Shagang International Trade Company from 2019 to 2021.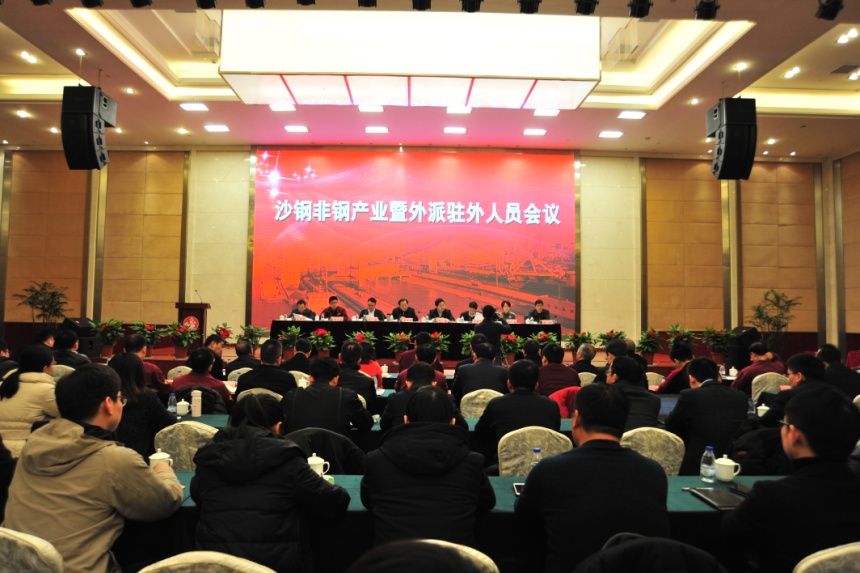 On behalf of the board of Shagang Group, Chairman Shen Wenrong and Executive Director Chen Shaohui signed a new three-year contract with Shagang International Trade Co., LTD.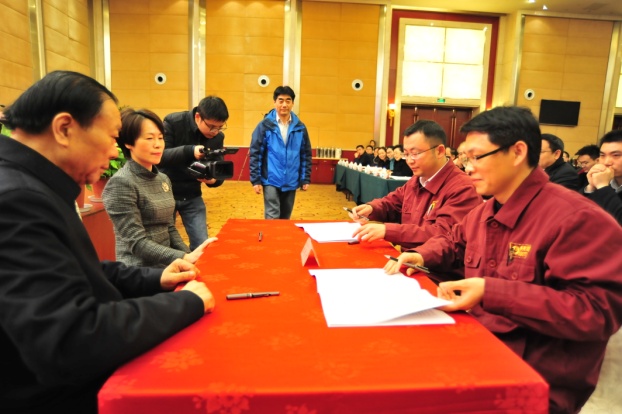 In the last contract period, despite the unpredictable international market, Shagang International Trade Company still closely focused on various indicators and comprehensively promoted the development of social trade, supply guarantee, export and basic management. By taking multiple measures, it has achieved steel export of over 10 million tons, ore trade of nearly 200 million tons, and total sales amount of nearly 150 billion RMB.
  At the meeting, Sun Fei, assistant to the general manager of Shagang International Trade Co., LTD., as the representative of the international steel trading line, put forward new year's work ideas, work plans, work measures and team building ideas centering on the work tasks and objectives in 2019.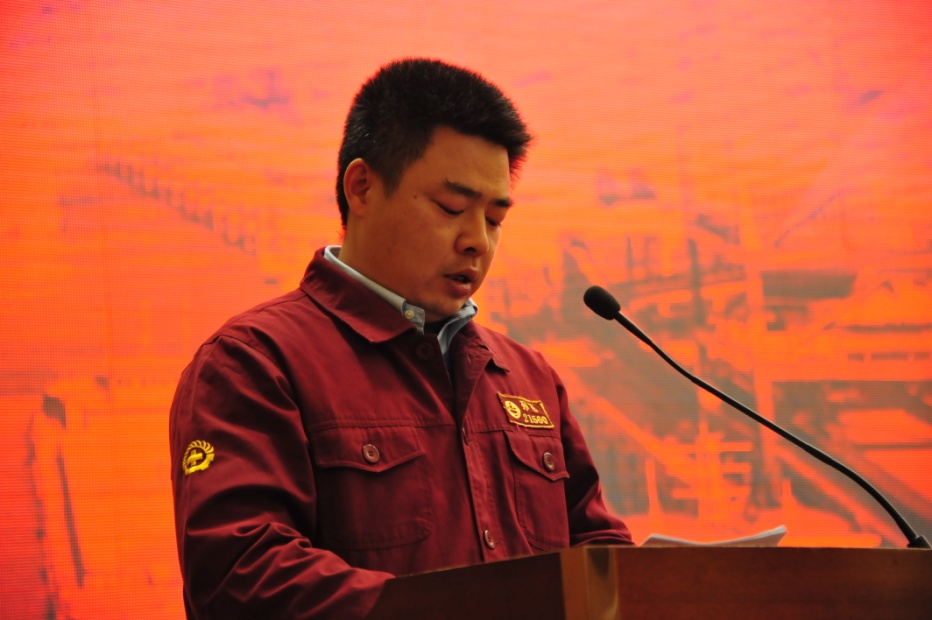 After then, Shagang International Trade Company actively responded to the Group's call, held the signing ceremony of the new three-year contract on February 18.
  At the ceremony, Chairman Shen Bin and General Manager Xu Liangqian, on behalf of Shagang International Trade Co., LTD., respectively signed the new three-year contracts with Steel Trading Branch, Shagang (Shanghai) Commerce Co. LTD. and its subsidiaries.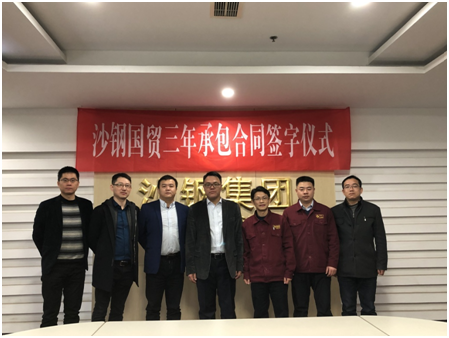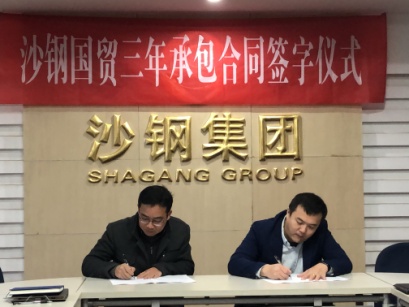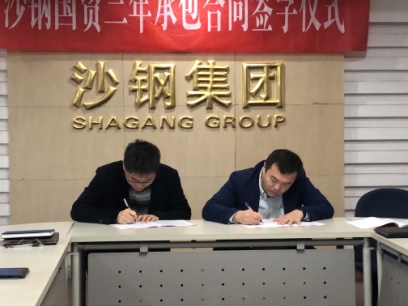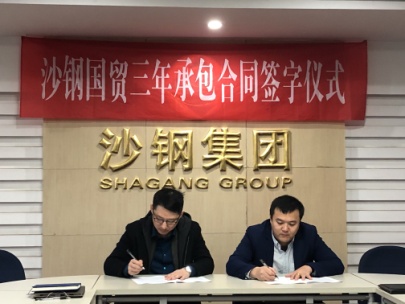 Chairman Shen Bin said, in the new contract years, hope Shagang International Trade Company can work hard and go all out to achieve the goal; carry out benign comparison within the Group, or even go out and compare with leading enterprises in the industry, find our own weaknesses, and constantly create better results.
  In the next three years, Shagang International Trade Company will continue to open up, face the difficulties and strive to make the current import and export business into the industry's top brand, to create more brilliant results!