Deputy General Manager of Dalian Commodity Exchange Visit Shagang with His Team
Date:2019-03-26  Admin:gmb
On March 21, Xu Qiang, deputy general manager of Dalian Commodity Exchange (hereinafter referred to as DCE), visited Shagang with his team to conduct iron ore futures trading research. Xu Liangqian, general manager of Shagang International Trade Co., Ltd and Shen Qian, deputy general manager participated in the meeting, along with relevant leaders.
Xu Liangqian led the DCE research group to visit the production line, giving them a chance to have close understanding and experience of the steel production and manufacturing process.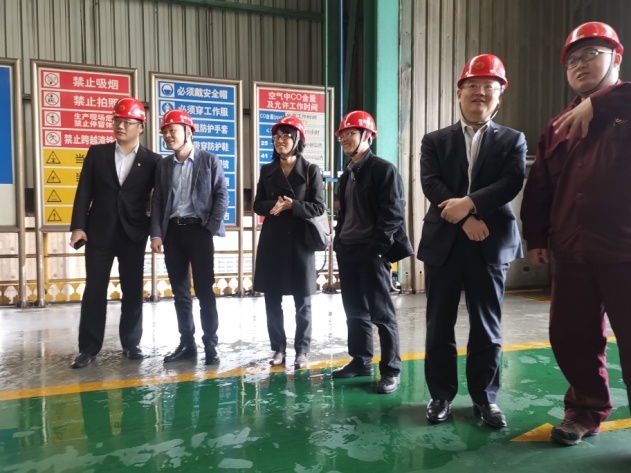 (They visited 5800m³ blast furnace to learn how the iron ore turning into molten iron on site. )
(They also visited heavy plate production line to experience the automatic manufacturing process.)
Then, the two groups conducted a deep discussion on Shagang's futures trading of iron ore products, coking coal and future planning in DCE, and also communicated about the directions that could be improved in futures operation.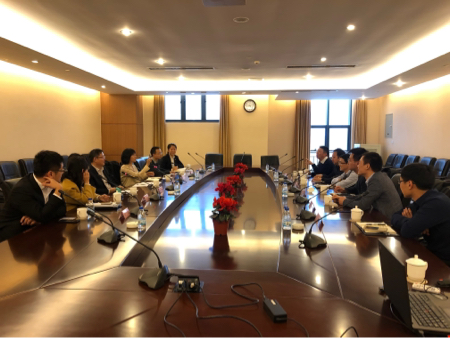 Xu Qiang and Xiao Jiaxi, deputy general manager of DCE Trading Department, gave detailed answer to problems about futures and options proposed by Shagang, and patiently listened to Shagang's suggestions on future futures operation. Leaders of DCE said that futures operation is a part of financial field and frontline manufacturing enterprises hold different views of it. Thus their suggestions are vital to future improvement of futures operation.
Xu Liangqian expressed his gratitude for the support given by DCE and highly praised their application of innovative policies. It brings tangible convenience to the company and provides strong support for Shagang to deal with market risks and cost control. He hopes Shagang and DCE could achieve further high quality cooperation in the future.